Jazzy-Oh Yeah She's with Me
Click on the link for Jazzy's Impressive Pedigree.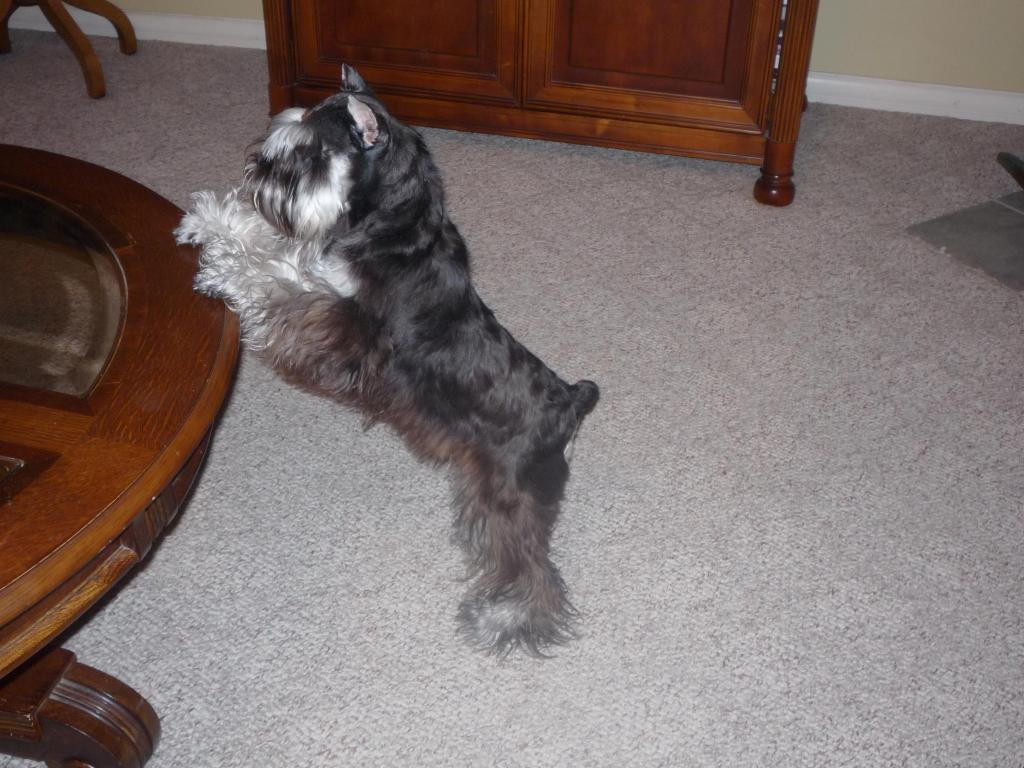 Jazzy is a black and silver Miniature Schnauzer with an impeccable AKC pedigree. Her champion sire is CH Daystar's Stormchaser and her dam's father is CH Blackwitch Black Gold. She is a cuddler and absolutely loves kids. She plays soccer with them every chance that she gets. She has never met a stranger and is seldom defiant even during grooming time. If she did not exhibit this incredible personality, we would have never allowed her to be a mommy. Besides having a sparkling personality, she is a real beauty and has indicated no health concerns in her five years.
________________________________________________________________________ Top Dog's Winston O' the Brazos
Click on the link for Winston's impeccable Pedigree.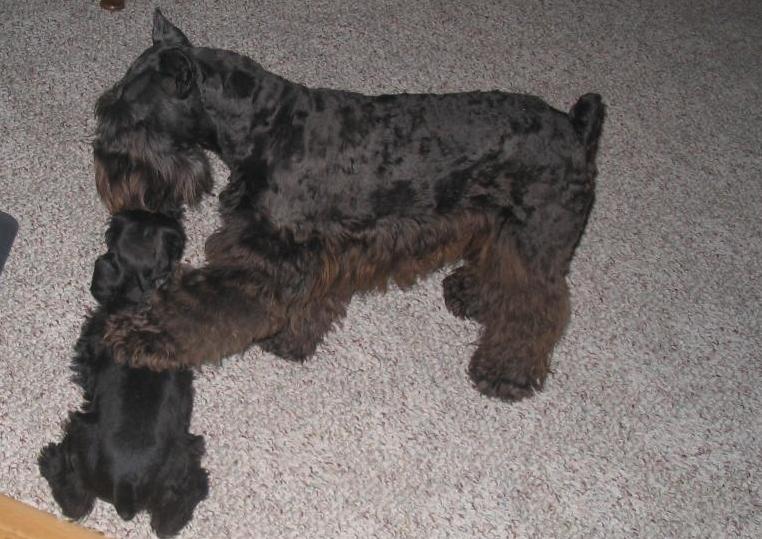 Winston is a solid black Miniature Schnauzer who comes from Skansen lines on his dam's side. This pedigree explains the intense black color. His grandsire is CH Skansen's Toys R Us. On his sire's side is an equal line up. Winston has 56 champions in six generations. He loves kids and has been the center of many of my children's childhood memories. Every time we have a visitor, Winston steals the show. Family members and friends have often joked as they leave that Winston will be going with them. When getting up in the morning, it is not unusual to get a verbal greeting from Winston. He is very laid back, super sweet, and thinks he is all that; and he is. At eleven-years-old, Winston is a healthy, happy fella.