Why choose a Miniature Schnauzer?
Miniature Schnauzers became a distinctive breed in 1899 and have proven to be excellent family pets. If purchased from a reputable breeder, you can enjoy the animated personalities, the intelligence, and the beauty of these wonderful members of the terrier family. Schnauzers are devoted pets who will offer hours of quirky entertainment and then settle down in a lap for some cuddling. They do not shed (but need to be groomed). Some people believe that they are great for people with allergies. When raised around children, they make great playmates for kids. My children dressed ours up in various costumes, taught them to be "it" in freeze tag, put them in doll baby beds, and pulled them around in the wagon. These childhood memories with our schnauzers are priceless.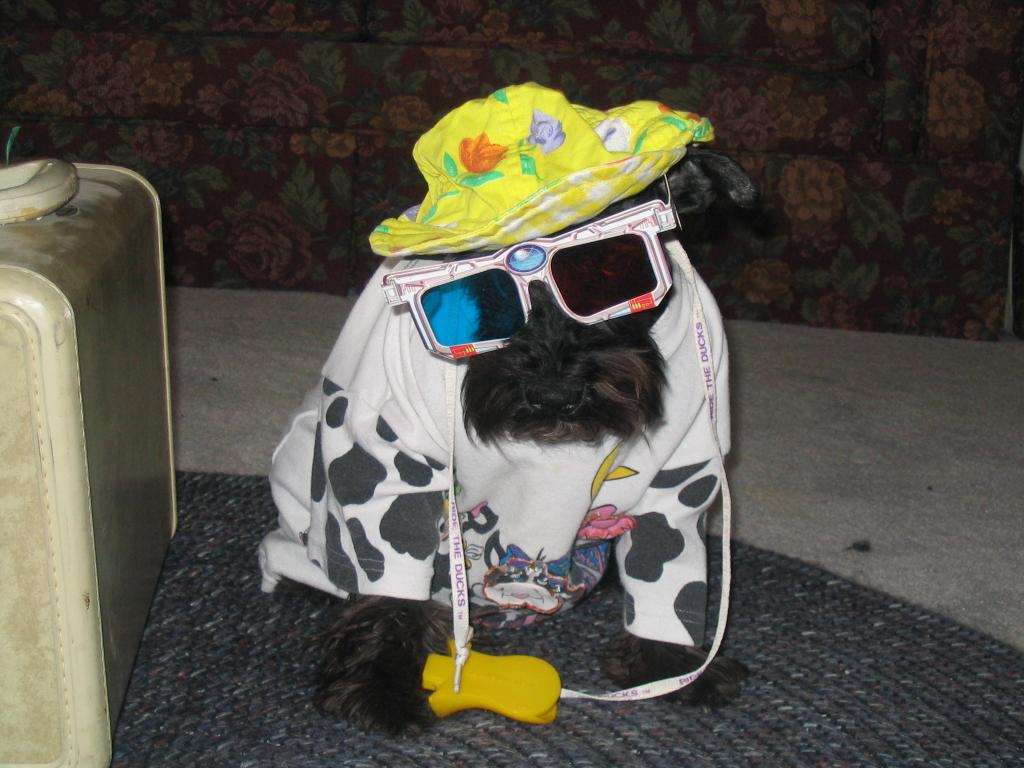 Our first schnauzer, Tootsie. Regretfully Tootsie passed away on November 27th at 14 years old. We loved her dearly and she will live in our hearts forever.
Why choose a puppy from our family?
First of all, the name Lifesong comes from the Casting Crowns song with the same name. Every life has a specific purpose. Your lifesong is your own unique story and it helps you to better understand your purpose in this world.
We live on ten beautiful acres in Coweta, Oklahoma where we enjoy nature and family. My husband and I have four children who range in age from 13 to 24 as we have added two younger girls to our household recently through adoption. We have been richly blessed with exceptional children and an incredible church family. Following Christ's teachings are a priority in our family. I have been a middle school teacher for twenty three years and my husband is in sales.
Our two Schnauzer parents/family pets, Winston and Jazzie, both have excellent pedigrees and possess the quality characteristics found in champion lines. It is these lines that developed the true breed that so many have come to love worldwide. Our third schnauzer, Tootsie, was our first schnauzer and unfortunately passed away last November at 14 years of age.
We raise one litter of champion-line Miniature Schnauzer puppies each year. We want to offer an alternative to puppy mills and pet stores by working very hard to bless you with a quality family member. We searched for champion lines to help ensure the positive traits of health, beauty, and temperament. (see the pedigrees on the "Meet the Parents" page). In addition, because we only have one litter of puppies each year, we have the time to devote to the care and socialization of these sweet little blessings. They come to you pre-loved and pre-spoiled, just the way they should be. Our whole family joins in as each of the puppies is introduced to new experiences and settings to make the transition to their new home easier.
Why are champion lines so important for people who just want a pet?
Few dogs make it to the show ring. However, dogs bred from champion lines tend to be a much better representation of the breed. The traits necessary to be a champion include not only beauty, but temperament and health. It is a priority to breed these characteristics, (health being number one) into each puppy hoping to ensure the success of the breed as a whole.
I have done a great deal of research on Miniature Schnauzers and have found that there are a lot of advantages in choosing a dog from champion lines. Those who breed dogs for the show ring obviously want to adhere to the look described in the breed standard set forth by the American Kennel Club-conformation. However, reputable breeders do not continue to breed dogs that they believe could carry on negative traits for the breed. In the case of the Miniature Schnauzer, dogs with behavior problems such as nervous, barky dogs, or dogs with aggressive behavior. And of more or equal importance, most do not want to see the continuation of health concerns in a line, like liver and pancreatic disorders. On the other hand, a breeder trying to make money with trendy colors and sizes will concentrate on these characteristics, sometimes neglecting temperament and health.
Which registry is the most reputable?
The American Kennel Club has been a dog registry for over 100 years. It is considered the most reputable of the clubs in the U.S. Dogs shown in the club must adhere to a rigorous breed standard. However, dogs that do not adhere can still be registered. There are kennel clubs all throughout the U.S. and regionally. AKC required a sire to be DNA tested if he has fathered seven litters or more.